Fatbike Rental in Hotel Korpilampi
Natura Viva
Korpilammentie 5
02970
Espoo
Head for an adventure in nature and rent a fatbike from Natura Viva's self-service point located in Hotel Korpilampi. The cycling route from Hotel Korpilampi to the Luukki outdoor recreation area takes you through beautiful forest landscapes and to the beautiful lake shores. The route is ideal for all mountain biking enthusiasts. From the rental point at Hotel Korpilampi it is about 2 km to the wide forest trails of the Luukki Outdoor Recreation area.

Riding a fatbike is fun and easy. Due to big and thick tyres, fatbike roll smoothly over varied terrain, on dirt roads and trails, even on snow and ice. Fatbike are multi-speed "fat bikes" with hand brakes. Bikes do not have studded tyres. Be prepared for slippery roads and trails when they are icy.

Fatbikes are available by self-service rental every day all year round. Rental duration begins from 2 hour. You can rent a fatbike easily from Natura Viva's website.

If you want to ride a fatbike more than once and in all Natura Viva's destinations, you should get a Season Pass for Nature. With the same card, one child under the age of 15 who belongs to the family can also join for free. Read more about Natura Viva's Season Passes at https://naturaviva.fi/en_US/seasonal-passes.

Take a fun fatbike trip to Luuki's outdoor recreation area and enjoy the wonderful scenery!
Product information
Categories
Cycling mountain biking,
Nature excursion
Sustainability
*Please, check always the price and availability of the day at the service provider's website or online store.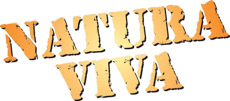 Natura Viva
Harbonkatu 13