Wilderness Cabin Tikankolo
Natura Viva
Valklammentie
03220
Vihti
Tikankolo is an authentic logger's cabin in the Nuuksio National Park. Tikankolo was built in the turn of 1950s as a residence for the forest workers in the Nuuksio area. This traditional Finnish dwelling consists of the two room-cabin as well as a separate sauna building. The cabin is located on the shore of lake Saarilampi and can be reached via hiking and bike trails.

Tikankolo is an authentic forest lodge with no running water or electricity. Tikankolo can be booked all year round. The cabin can accommodate 6 persons comfortably on two-story beds.

The main building consists of two rooms, both heated with an iron stove. The separate sauna building also contains a dressing room and a woodshed. There is also a dry outhouse toilet on the premises. The nearest parking ground (Valklammentie parking) is situated about a kilometer away.

Rent this wonderful cabin for your accommodation in Nuuksio. Book now!

Product information
Categories
Cottages villas,
Lakes,
National park,
Hiking walking trekking,
Sauna experience
Sustainability
*Please, check always the price and availability of the day at the service provider's website or online store.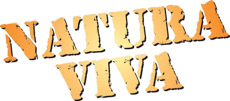 Natura Viva
Harbonkatu 13